TV, Social & Activations
— Jameson Irish Whiskey
Content
AWARDS

Clio Integrated Campaign:
Bronze Winner
Webbi Award: Silver
Creative social content
The Shorty Awards: Bronze
wine, beer and spirits.
Digiday Award shortlist:
Jameson's Movember Snapchat lens

PRESS

AdWeek, AdAge, TWSJ, NBC, The Guardian, Buzzfeed, and more.

ResultsWe reached 80% of the target, resulting in over 10.5 million total engagements and adding over a million engaged users to Jameson's
custom audience.



I worked on a range of business for Jameson. Creating content for social media channels, national TV spots, print ads, marketing emails, music videos, websites, collaterals, promotional videos, live events, activations, filters, DOOH, youtube shorts, print, collateral products, experiencial and more.

Jameson first spirit brand
to use Snapchat filters

When filters were still a new thing, I suggested to the agency that there was an untapped potential for media buys. The agency then suggested to the brand that they should use them and I was one of the first people to create a geofilter for a spirit brand. This style of filter was able to reach more people in key locations.

We were the first agency to use a geofilter for a spirit brand. The filters were a complete success. By integrating ourselves into the content in an organic way we garnered tons of impressions and thousands of new brand advocates.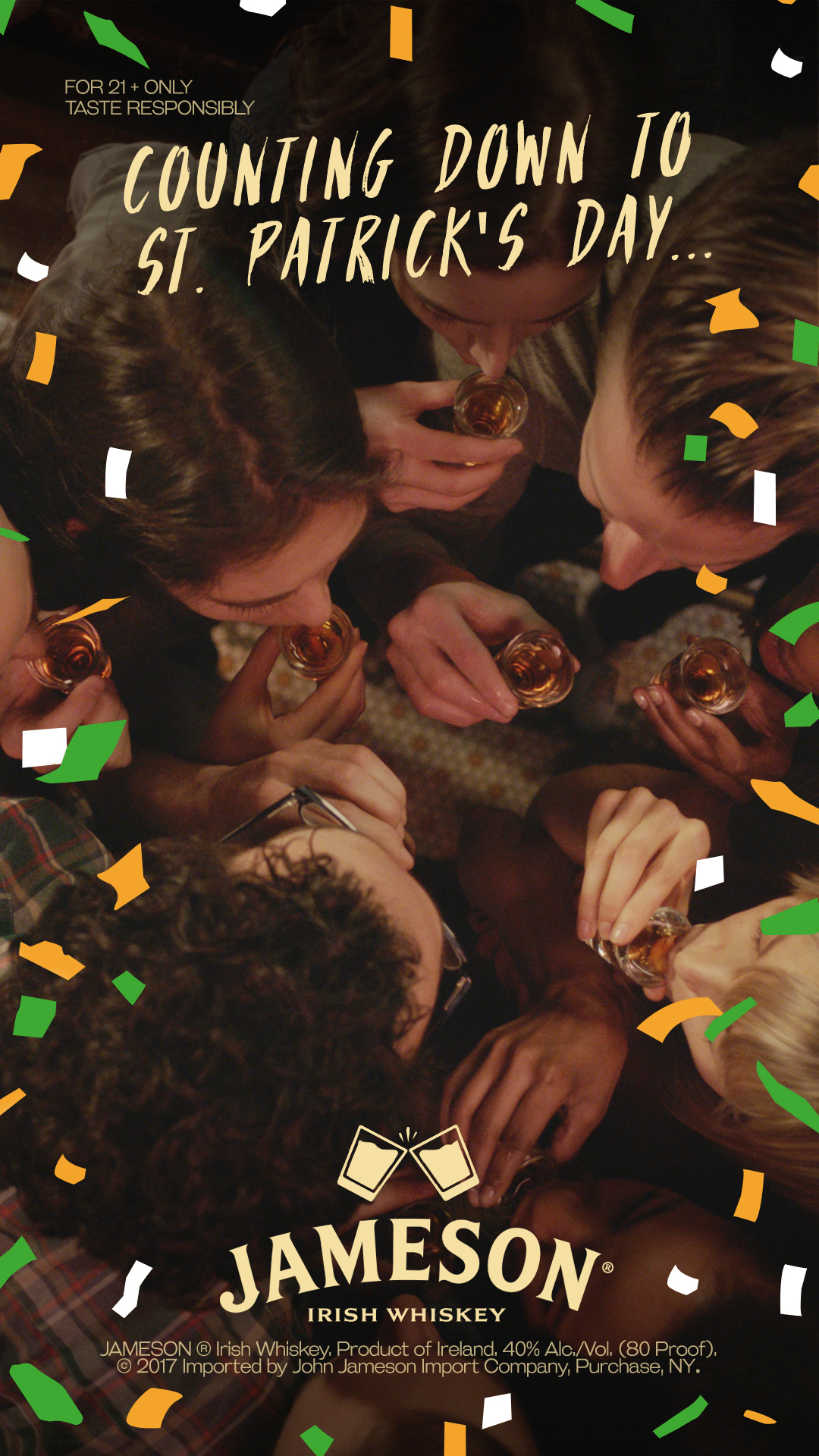 Jameson Irish Whiskey - Studio

I created a constant stream of content for all of the Jameson social media verticals, website, banners, DOOH and print. I staged, shot, and edited all of the content.
I worked closely with a team to chart the calendar year when planning the posts and source the necessary elements, like talent, props, lighting, rigs, camera, or space, while maintaining the brand ethos.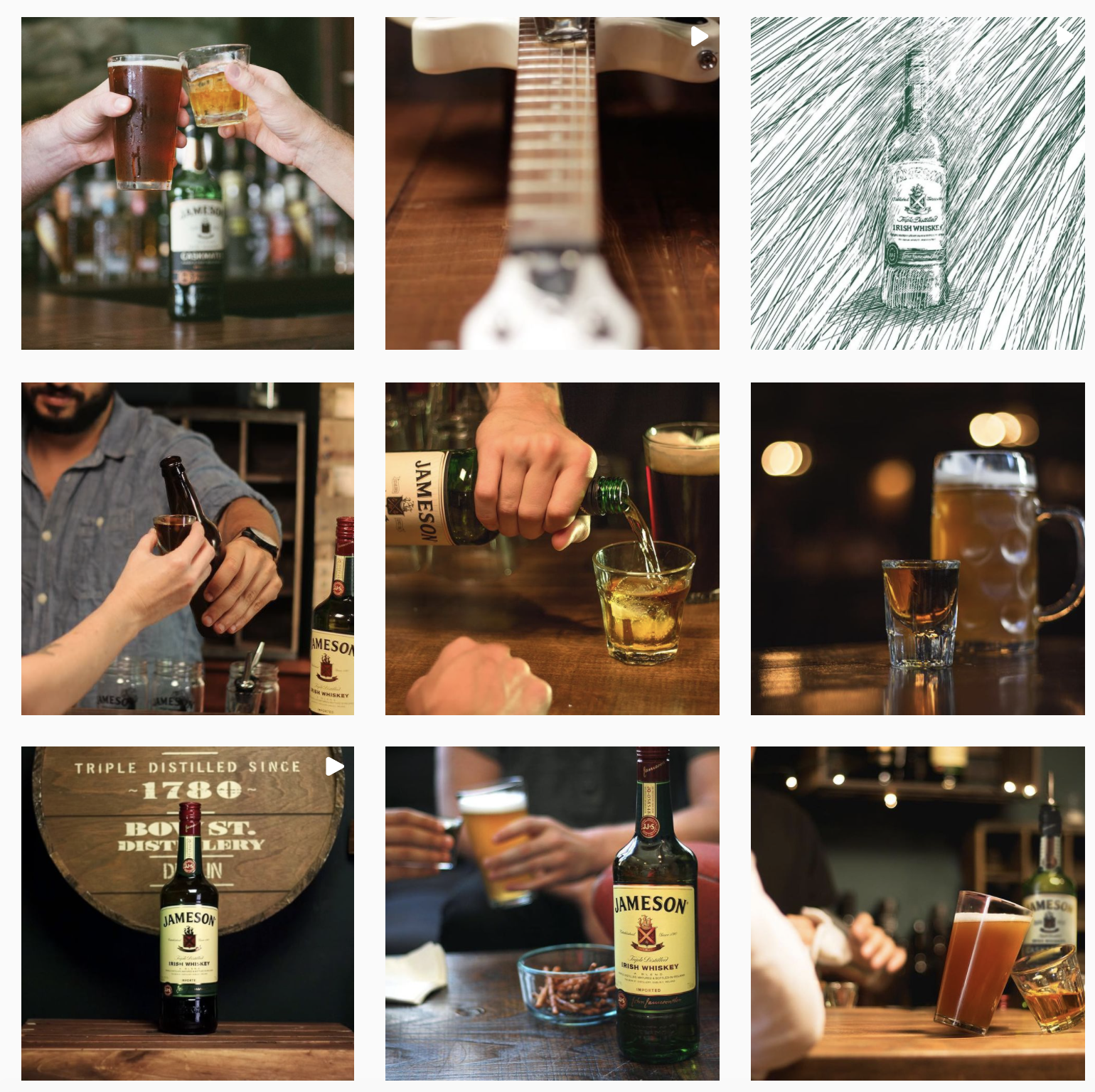 Jameson and Movember
For this mini-campaign, Jameson partnered with the Movember Foundation to create awareness for testicular cancer. We developed original recepies and produced studio shoots of the mustache that paired with each drink along ewith stories and interactive activations.

Drinking Buddies
We partnered with selected breweries from around the U.S.A. to use aged Jameson whiskey barrels to make a totally original Jameson infused stout beer, follow by Jameson re-using the Stout barrels Jameson Caskmates.