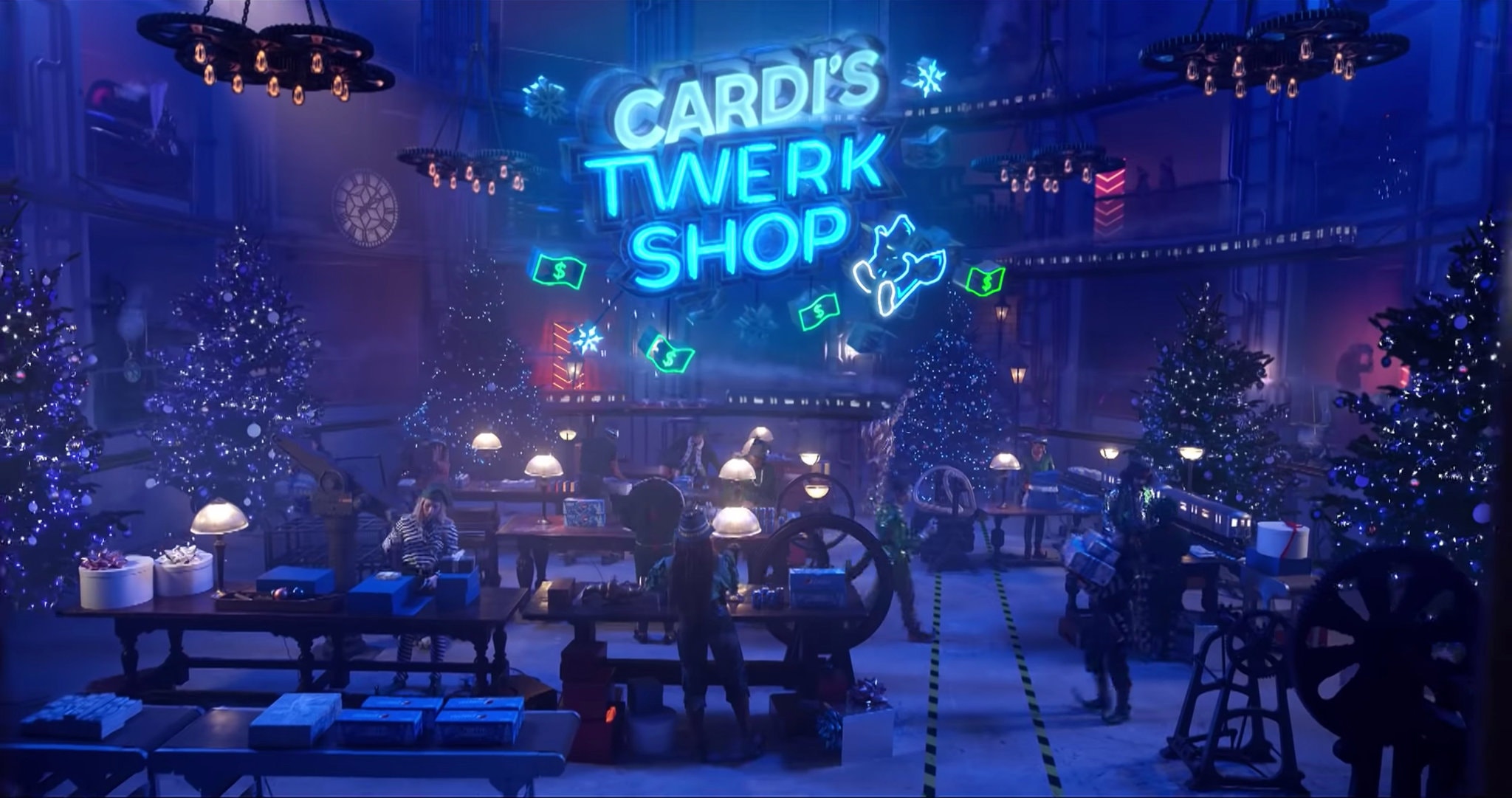 Gift It Forward
— Cardi B
Pepsi

___

AWARDS
Recognized 2021 (due to Covid)

Clio Music: Silver for Brand &
Artist Collaboration in PR
Clio Music: Bronze for adapted in
Use of Music in Film/video
AdWeek: Ad of the Week
2019 YouTube Ads
Leaderboard (top 10)
PRESS

The New York Times
People, AdWeek, AdAge, Billboard, Buzzfeed, Variety, Yahoo & more
Moodboard excerpt
My role as an Art director in this campaign was enjoyable at various level,
from reinventing a Christmas classic tale to helping visualize that world. From new reindeers turned into a luxury car to imagining Cardi's shop as a Twerk Shop. It involved imagining and creating various set designs, detailed prop elements, rich custom designs, world-building, typography, storylines, product insertion on a parallel activation campaign, all on a tight deadline.
To help launch Pepsi's
"Gift it Forward" initiative,
We decided to take down Coke's Santa Claus with a Claus of our own. A Claus who knows you can be naughty AND nice. A Claus who knows that sometimes the best gift to warm a loved ones' heart is cold hard cash: Cardi B.
TVC 60: - Youtube - Social
Involvemnet: Art direction, typography, costumes, set design.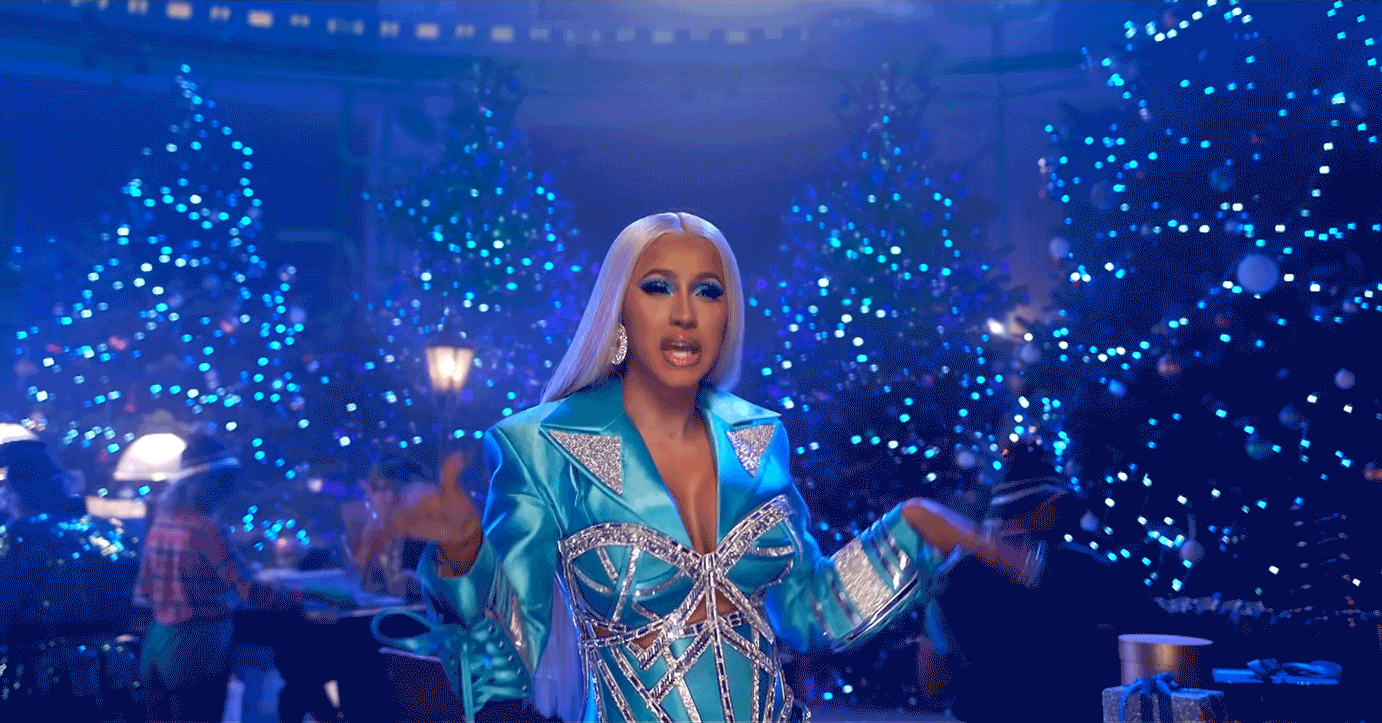 We worked at a global scale with teams in NYC, LONDON, KYEV, and MEXICO CITY.
We were creating a seamless world in parallel. I'd be making the mood boards one week, shipping them to London to make the props in real life, collaborating closely with CW and CD on the story connectors, lines, and storyline.
Meanwhile, I designed the signs for the Cardi B world and worked closely with our producer in NYC to hand over the files to be 3D and animated in Kyiv.
Key Art — Sign "Cardi's Twerk Shop"
Select 56/100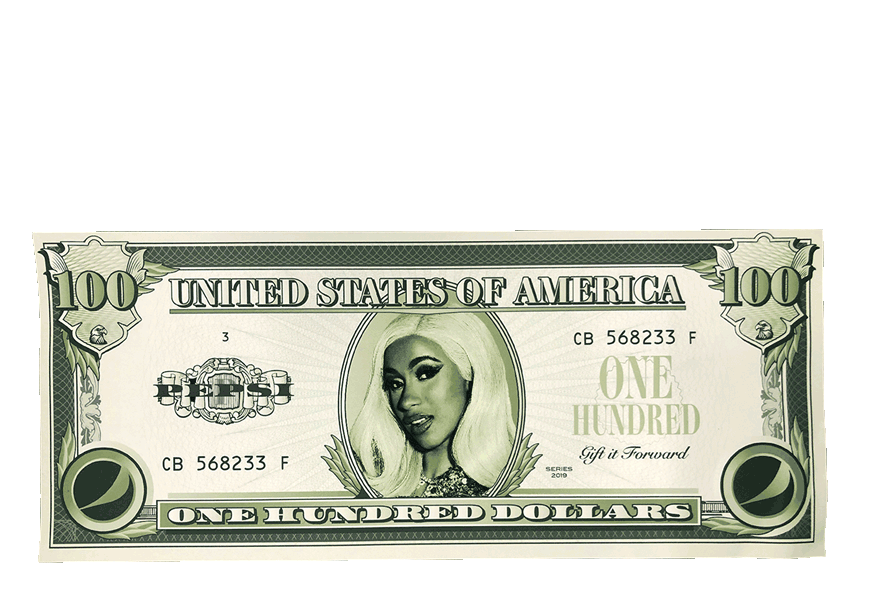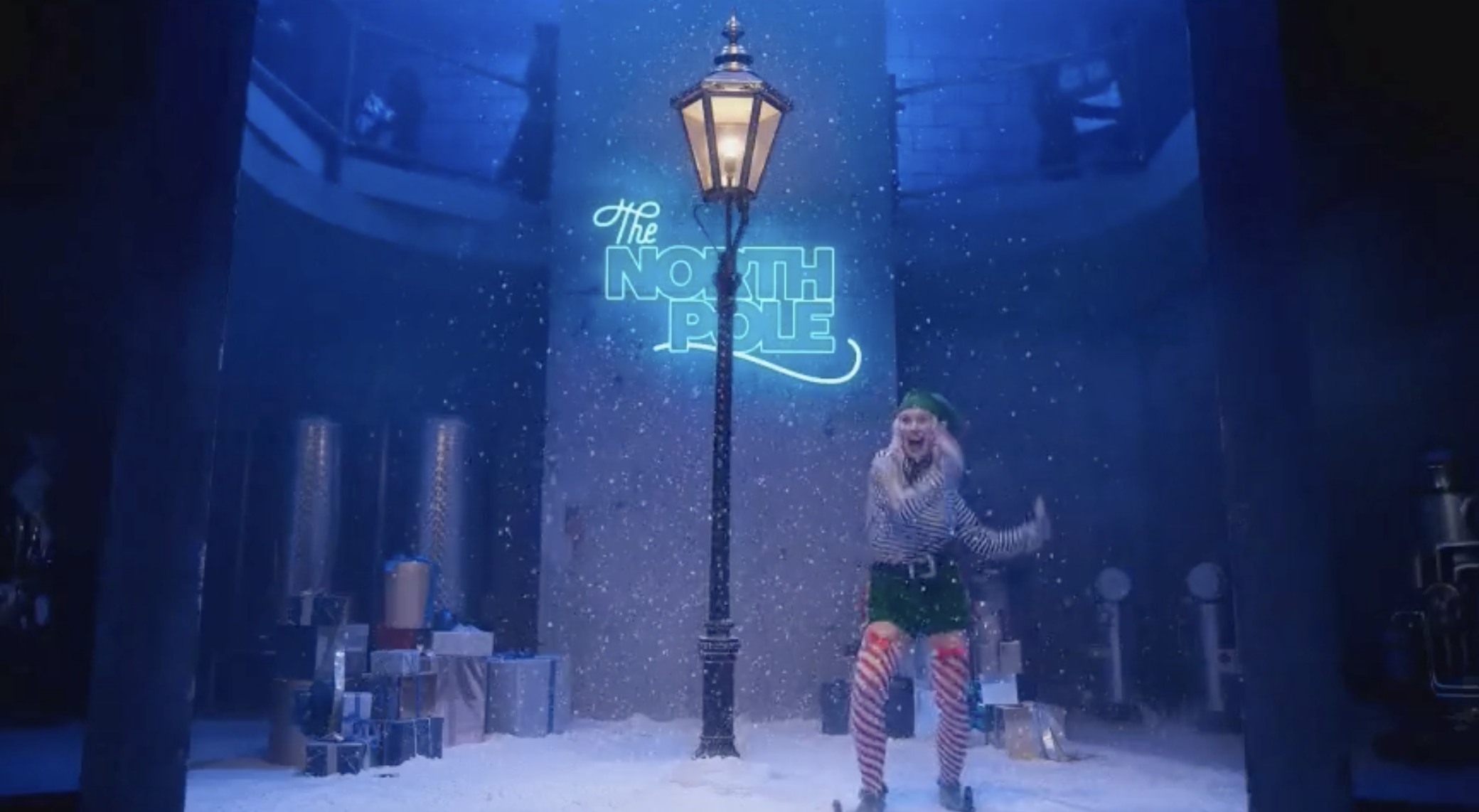 I made close to a fifty iterations for the signs and lock ups. It was challenging but a great creative excercise on finding right and by the christmas spirit we did. sigh!
The Wrap sign was a happy surprise as well, the play on "rap" and "wrap" came on about during the design stages and it was a fun adition to the spot.
BTS
These are some of the optios that made it to the final round before picking the winners.
I had a great time exploring all sort of typography and styles to land were we did.
ACTIVATIONS

In parallel I created and design supporting collateral imagery for the campaign.
Lock ups, tittle cards, end cards, vector art.